What Experts say
Trusted by doctors, psychologists and neuroscientists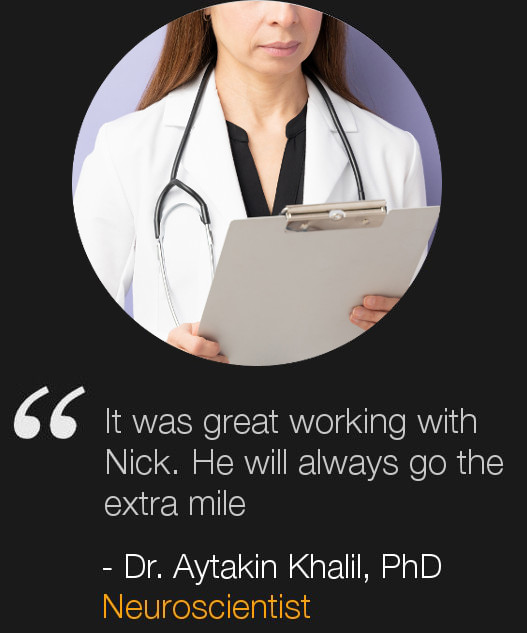 Nick Hatter
BSc (Hons), Certified Enneagram Practitioner,
Psychodynamic & NLP Master Coach, MAC
Nick Hatter is a leading life coach in London and the UK. He has coached celebrities, CEOs, actors, musicians, entrepreneurs, ex-military personnel, authors, therapists, and he is trusted by psychologists and doctors. He is also a Psychodynamic and Neuro-linguistic Programming (NLP) Master Coach.
Nick is trained in the Enneagram (a character development system), Psychodynamics (the examination of unconscious beliefs and motivations), NLP, Cognitive Behavioural Coaching, and various solution-focused therapeutic coaching and hypnotherapy techniques.
Highly trained and Registered
Nick's qualifications, credentials and training include:
Accredited Integrative Enneagram Practitioner
Positive Psychology for Coaching
Certificate in Solution-Focused Brief Psychotherapy (Uncommon Knowledge)
Certificates in Human Givens Psychotherapy for
stress, anxiety, anger management, depression, addiction
Certified Neuro-linguistic Programming (NLP) Master Practitioner
Certificate in Existential Coaching
Positive Psychology Resilience Skills
Lifting Low-Self Esteem
Coaching People with Imposter Syndrome
Psychodynamics (exploring unconscious motivations)
Cognitive Behavioural Coaching
Acceptance and Commitment Therapy (ACT)-based Coaching
Rewind Technique for Phobia and Trauma
Co-Active Coaching Fundamentals
5+ Years Service in 12-Step Addiction Recovery
(supporting, mentoring, facilitating)
He is also a registered member of the Association for Coaching and the European Mentoring & Coaching Council and receives regular ongoing supervision and professional training.
Trusted and Credible Professional
Nick's life and career coaching expertise has been consulted by numerous media outlets including BBC Radio, The Times (talkRADIO), Channel 4 (4Music), Forbes, Metro, HuffPost, AskMen, Bustle, Good Men Project, Thrive Global and Glassdoor.
13+ Years Experience
Nick is experienced in personal development, having studied the subject for over 13 years and continuously working on himself, having received therapy and coaching on various subjects over 5 years, on various areas of life including psychology, entrepreneurship, sales, self-defence, dating and masculinity.
In addition, Nick has over 5 years service in various 12-Step addiction recovery programmes.
From programming machines to programming humans
Prior to becoming a life coach, Nick graduated with a first class in Computer Science from the University of Southampton, and later, was educated pro-bono at Cambridge Judge Business School at the University of Cambridge.
His strong background in computer programming means that he is able to find problems in his clients' core beliefs and reprogram them efficiently - like fixing a software bug or a bad line of code.
Entrepreneur turned life coach
Nick founded the giftgaming® advertising platform, which was once valued at £1.7 million and went on to win TechCrunch London Meetup. His company attracted support from the likes of Sir Paul Judge and HRH The Duke of York, and was even invited by the Duke of York to present at St James' Palace.
However, Nick realised what his real passion was: helping others and living well. So, he made a brave decision to shut down the company he had spent four years building and retrained as a life coach and an NLP Master Practitioner.
A Master of Resilience
Nick truly understands human suffering and is compassionate, having personally overcome major trauma, burnout, breakdown, financial crises, addiction, lawsuits and even living on benefits.
Whatever your current situation - you too can turn your life around with Nick's guidance.
Get in touch with Nick