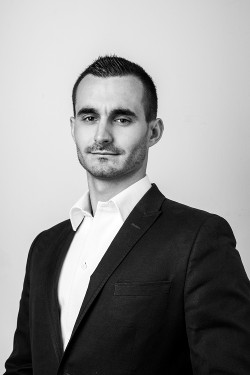 Nick Hatter
BSc (Hons), Dip. Coach (Accred),
NLP Master Practitioner, MAC
Nick Hatter is an Accredited Life Coach and Neuro-linguistic Programming (NLP) Master Practitioner in London and is a registered member coach of the Association of Coaching.
He has coached musicians, actors, CEOs, psychiatrists, counsellors, authors, ex-military personnel and other coaches.
His life coaching expertise has appeared on many media outlets including BBC Radio, The Times (talkRADIO), Channel 4 (4Music), Forbes, Metro, HuffPost, AskMen, Bustle, Good Men Project, Thrive Global, Glassdoor.
13+ Years Experience
Nick is experienced in personal development, having studied the subject for over 13 years and continuously working on himself, having received therapy and coaching on various subjects over 5 years, on various areas of his life including psychology, entrepreneurship, sales, self-defence, dating and masculinity.
Prior to becoming a life coach, Nick spent over 3 years in addiction recovery programmes where he provided pro-bono coaching. In addition, he has provided pro-bono coaching to homeless people in London.
From programming machines to programming humans
Nick has the gift of a technical and inquisitive mind, with a deep desire to understand how things work, which he brings to his coaching to understand his clients inside and out and help them to achieve a more fulfilling and enjoyable life.
This led him to graduate with a first class in Computer Science from the University of Southampton, and later, was educated pro-bono at Cambridge Judge Business School at the University of Cambridge, via their business coaching programme, Accelerate Cambridge.
Entrepreneur turned life coach
Nick founded the giftgaming® advertising platform, which was once valued at £1.7 million and went on to win TechCrunch London Meetup. His company attracted support from the likes of Sir Paul Judge and HRH The Duke of York (where he was invited to attend St James' Palace to pitch his company and network with high-level contacts).
However, after taking six months out of his business due to burnout, he realised what his real passion was: helping others. So, he made a brave decision to shut down the company he had spent four years building and retrained as a life coach and an NLP Master Practitioner. His coaching is based on a number of models and frameworks including the ICF-approved TGROW model, psychodynamic psychology and hypnotherapy.
A Master of Resilience
Nick truly understands human suffering and is compassionate, having personally overcome everything from major trauma, burnout and mental breakdown, to financial crisis, multiple addictions, shutting a business down and lawsuits.
Whatever your current situation - you too can turn your life around with Nick's guidance.