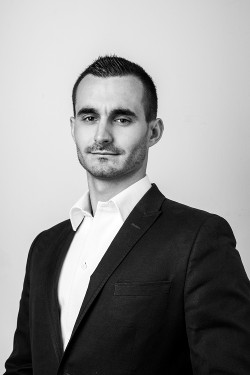 Nick Hatter
BSc (Hons), Dip. Coach (Accred),
NLP Master Practitioner
Nick Hatter is an Accredited Life Coach in London who has coached musicians, actors, CEOs, ex-military personnel and other coaches. He is also a public speaker and writer; his contributions have featured on The Huffington Post, Bustle, Good Men Project, Thrive Global, Glassdoor.
Nick is currently Chair of the London NLP Practitioners Forum and is also the Creator of CORE Addiction Recovery Program.
He is experienced in personal development, having studied the subject for over 10 years and continuously working on himself, having received therapy and coaching for over 5 years. He believes in coaching so much that he currently has four coaches.
From programming machines to programming humans
Nick has the gift of a technical and inquisitive mind, with a deep desire to understand how things work, which he brings to his coaching to understand his clients inside and out and help them to achieve the life they want.
This led him to graduate with a first class in Computer Science from the University of Southampton, and later, was educated (for free!) at Cambridge Judge Business School at the University of Cambridge, via their business coaching programme, Accelerate Cambridge.
Nick founded the giftgaming® advertising platform, which was once valued at £1.7 million and went on to win TechCrunch London Meetup. His company attracted support from the likes of Sir Paul Judge and HRH The Duke of York.
However, Nick realised what his real passion was: helping others. So, he made a brave decision to shut down the company he had spent four years building and retrained as a life coach, gaining an Accredited Diploma in Life Coaching.
Since then, he made a promise to himself:
He would be of service to the world and make it a better place, one word at a time.